ROOFING SERVICES IN
CHARDON OHIO
Professional Commercial and Residential Roofing Services in Chardon Ohio
Weather in Chardon, OH
Overcast Clouds
Do you want to avoid a roofing nightmare? If so, then get in touch with Roofing Repair Specialists. We have been providing quality work roof repair services since 2016. Our team is experienced and knowledgeable, making us the best choice for all your roofing needs. Our new state-of-the-art equipment has everything we need to provide our customers with top-notch roofing service from start to finish of their project. With years of experience in the industry, we are optimistic that no other company can offer what we do for excellent customer service and reasonable prices. Not only do we specialize in residential work but also commercial projects!
We offer residential and commercial remodeling and home improvement—a full-service roofing company based in Chardon, Ohio. In addition, we specialize in roof repair and installation for commercial and residential customers. We have years of expertise in working with metal roofing, including shingle and standing seam roofs, as well as gutter guards and leaf guards. As a commercial and residential roofing contractor in Chardon, Ohio, we handle all your roofing requirements. We provide top-quality roofing products and offer long-term, comprehensive service. Can address all your roofing requirements in any area of the community. Read more of our roofing tips in our roofing repair specialists blog page. We also repair roofs that have failed on residential and commercial buildings. Complete construction services are also available.
Our commitment to excellence is unwavering, we can say with confidence. We are available to help you with metal roofing shingles, roof replacement, roofing maintenance, roofing restorations, and roof installation. Conklin is also a partner of ours, an industry leader in roofing. Their products and systems are what set them apart. They offer a long-lasting, durable solution that is reliable and efficient. Your satisfaction is assured with everything from metal roof restoration to TPO roof restoration to PVC roofing systems and EPDM roofs.
Roofing Repair Specialists is a family-owned company committed to providing exceptional service. We offer premium roofing services, including replacement, restoration, maintenance, and repair. Here's a listing of our service areas: Middlefield Ohio, Chardon Ohio, Solon Ohio, Mantua Ohio, Cleveland Ohio, and Chesterland Ohio.
The roof is essential for your establishment and needs to be looked after. It takes time to repair or replace a commercial roof. It is necessary to be familiar with the essential requirements for using these services. The top acts as an umbrella and foundation that supports other building elements like the ceiling or adjacent walls. How do you tell when your roof is due for replacement or repairs? What happens when you discover a leak in your roof? Is it possible to repair or replace your roof? Let's see. It is better to offer a quick solution than get worse when it happens. It is also possible that financial limitations can sometimes get in the way. We can avoid surprises by understanding the dynamic of commercial roofing systems. These factors could help us to prepare and give clues when they occur. We offer free roofing inspections and roofing estimates to allow you to get to know us before you have to make any commitment. We will listen to all your different concerns or needs. We are confident that throughout this process, we will be able to address your roofing needs and find a solution that's right for you specifically. Since high-quality craftsmanship and customer satisfaction are the main goals of our company, we always listen to our client's concerns. As a result, we ensure that the work on your property will be fast, smooth, and long-lasting.
The main reason you should get a roofing inspection is that it will extend your home's lifespan. You want your home to have the best value when you sell it. Another reason you need an inspection is that it will prevent any costly repairs after the sale has been completed. When a roof is old and worn out, it does not bring the best value to a home improvement and all the details.
What are the benefits of hiring a roofing contractor?
There are many benefits to hiring a roofing contractor. Two of the main reasons would be that they have insurance for liability and worker's compensation. In addition, these will help protect you from any accidents or injuries that may occur on your property. Another benefit is that it saves you time, allowing you to run your daily routine without being interrupted with repairs or construction of any kind. Lastly, having professional roofers working on your home will help prevent more damage from occurring in the future.
Roofing repair specialists chardon oh team is skilled in installing and fixing roofs on residential and commercial properties. Our construction crew is experienced in installing new roofs and uses only the highest-quality roofing materials. People expect top-quality work from us because of our superb reputation. While other roofing contractors may be as skilled as ours, you cannot guarantee that they will deliver their promised results. You can also check out our other location service in roofing repair specialists chesterland. Our schedule is well-managed and professional. To schedule free estimates, call us today at (440) 271-8424.
About Chardon, OH
Chardon is a city in and the county seat of Geauga County, Ohio, United States. The population was 5,148 at the 2010 census. It is the only incorporated city in Geauga County, and includes land that was once part of Chardon, Hambden and Munson townships. It is located about 10 miles south of Lake Erie and within the "snow belt" of the Great Lakes. == History == Chardon is named after Peter Chardon Brooks, who donated land to build the historic Chardon Square. Chardon Township celebrates its incorporation in 1812, and thus the City of Chardon does the same. === Chardon fire === On July 24–25, 1868, a massive fire totally destroyed the center of uptown, the area now known as Chardon Square. The fire originated in the Parlin Parkin's grocery store, and spread rapidly. By the time the fire was contained, the courthouse, post office, and many stores on the square were destroyed. Damage was estimated at around $120,000.Chardon Square was quickly rebuilt following the fire.
Residential Roofing Services Chardon OH
Shingle Roofs in Chardon OH
Whether you need a roof replacement, repair, or maintenance services for your residential property in Chardon, Ohio, Roofing Repair Specialists is the company to call. We offer an extensive range of shingle roof services to meet our customers' needs. Our highly-trained staff has years of experience in this industry which means they are up-to-date on the latest trends and techniques. We will work with you to create a plan that suits your budget and timeline while meeting all safety standards.
Commercial Roofing Services Chardon OH
Roof Installation in Chardon OH
Roofing Repair Specialists is a roofing company that has been in business for over six years in Chardon, Ohio. We provide commercial roof installation chardon services to ensure your building or property has the best protection possible. Our team of professionals will come out and assess the needs of your project and work with you on an estimate. If you need advice or help to decide what type of roof system would be right for you, our experienced staff can help ensure that you get what you need for materials, design, color choices, and more.
Roof Maintenance in Chardon OH
Roofing Repair Specialists provides a roof maintenance service specializing in commercial property in Chardon, Ohio. We provide the best care for your roof to help it last as long as possible. With us, you can trust that your roof will be well-maintained and repaired with quality materials!
Conklin Roofing Chardon OH
Metal Roof Restoration in Chardon OH
Roofing Repair Specialists provides metal roof restoration services in Chardon, Ohio, for commercial property. There is no need to remove the old roof; We can restore it with a new coat of paint and sealant. We use modern, safe techniques to regain sheet metal roofs, gutters installation chardon, and building facades. Our goal is to provide our customers with high-quality service at competitive prices. We are licensed professionals who work hard to make sure every job site is clean when we're finished.
TPO Roof Restoration in Chardon OH
Roofing Repair Specialists is a professional roofing contractor specializing in restoring TPO roofs in Chardon, Ohio. We specialize in removing old, dirty, and damaged TPO roofs and replacing them with new ones that are clean, durable, and aesthetically pleasing. Our team of expertly trained professionals uses only high-quality materials to ensure that your roof is restored to its original state.
Spray Foam Roofing in Chardon OH
If you are looking to increase the insulation of your building, reduce energy costs, or want an attractive new look, then our team will be more than happy to help in the area of Chardon, Ohio! Spray foam roofing is ideal for any building because it can easily apply in commercial spaces. The benefits of this type of roofing are it's lightweight, waterproof, and provides an excellent insulation barrier. It also has a high value which means your building will stay cool in the summer and warm in the winter. It makes maintaining indoor comfort levels much easier for you and your employees.
PVC Roofing in Chardon OH
Roofing Repair Specialists specializes in PVC roof installation for commercial buildings in Chardon, Ohio. We are experts at installing the latest, most durable material available on the market today. Our team of experts can tackle any size project efficiently and accurately, ensuring your business is well protected from inclement weather for years to come.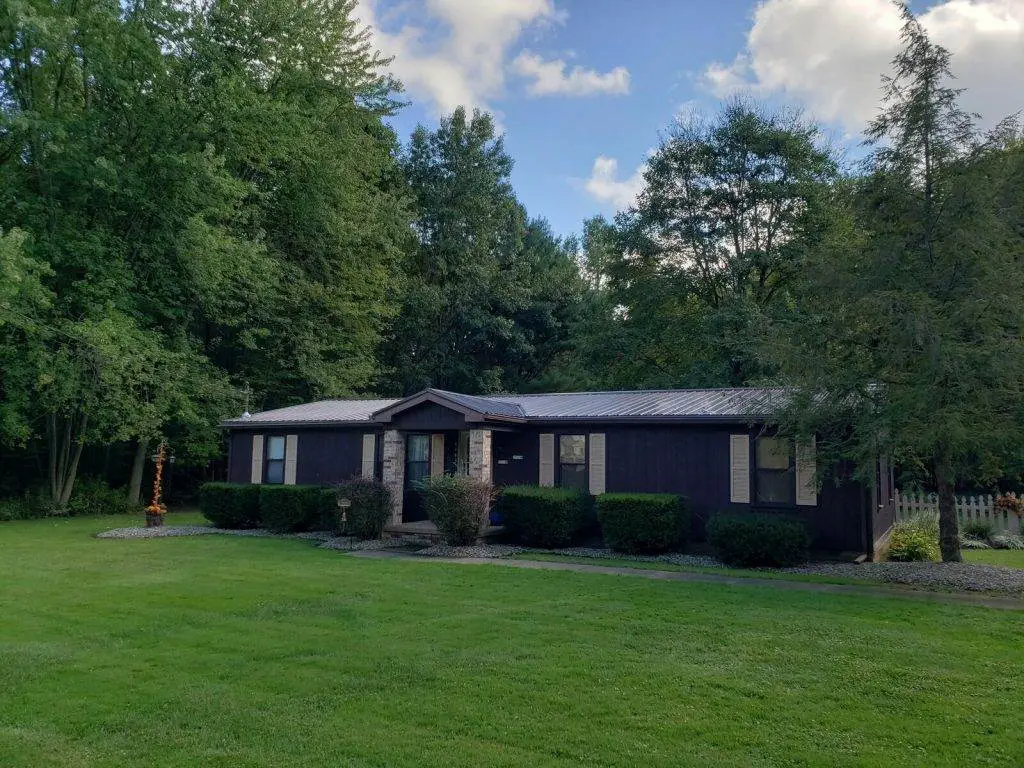 Chardon OH, is a beautiful place to live, work, and play. If you are new to the area, we encourage you to visit this wonderful place to see what it has to offer. The most notable thing to do in Chardon Ohio is to take advantage of the local dining. Here you can get a fantastic meal at one of many great restaurants in the area. At home, you can enjoy Chardon Ohio's natural surroundings as you play a game of golf or take your family out on a hike. The town is also home to various businesses and services. If you're new to town and looking for a new place to go to get your hair cut, your house cleaned, or your roof well-maintained, indeed, you can find all these in Chardon, Ohio.
According to Wikipedia, Chardon got its name after Peter Chardon Brooks, who gave the land to make the famed Chardon Square. Chardon Township honored its integration in 1812, so the City of Chardon follows its example. Located just about 35 miles east of Downtown OH, it is popularly known as the heart of Ohio's maple syrup industry and the city frequently visited by heavy snowfall. Chardon hosts the Geauga County Festival annually to commemorate the colorful history of this locally produced product. With a record of about 105 inches of snow per year, this city takes pride in its ability to perform even fully in adverse weather situations. It is vital to have your home or place protected, so you might as well consider looking for a good roofing service in Chardon, OH.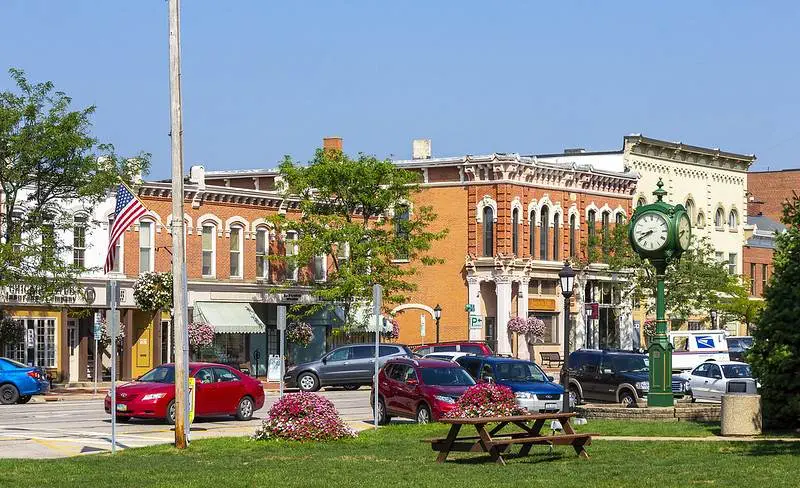 The City of Chardon observes the Home Rule type of governance. The city is run by the Council-Manager type of governance, with the City Manager acting as the Chief Executive officer. The town provides regulations that address public safety, health – police protection, parks and recreation, water services (water treatment and distribution system, wastewater treatment and collection system), and morals and governmental services. Some services like fire protection and emergency medical responses are contractual with a private institution.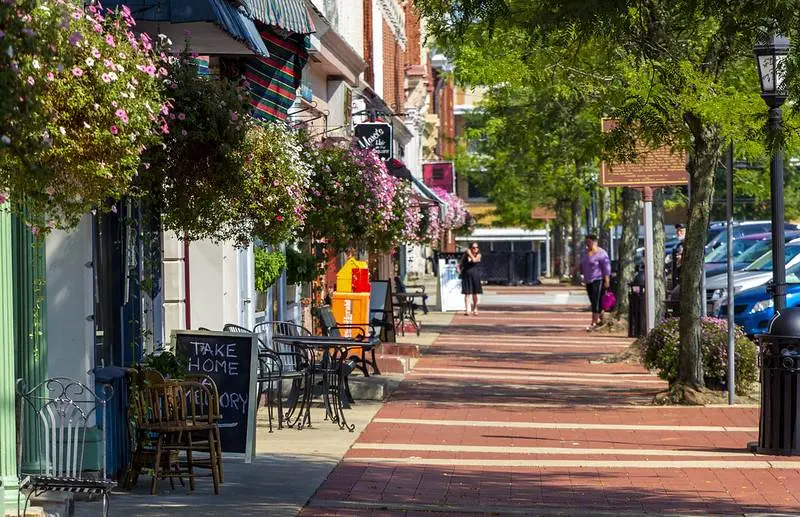 Must See Places On Chardon's Historic Square
Whether you're feeling adventurous, in a party mode, or want to chill and relax- Chardon's Historic Square has something for you. Here are some of the best places to visit in Chardon. If you feel like looking back to its history, Antiques on the Square has all the military mementos, including uniforms and military accessories from different eras. Maple Highlands Trail is a must-go if you are the adventurous or outgoing type. Instead, enjoy walking with your dogs or biking for fresh air. The place has enough parking space and a picnic area for your grilling sessions, and there are restrooms at the trailhead, too. If you're looking for a place to relax those tired muscles and aches, Salty is for you. They're known as Chardon's First Salt Therapy Salt Cave. Choose from a variety of services from the salt booth infrared sauna. If you're feeling romantic, head to Geauga Lyric Theater Guild; they have a family-friendly musical, main stage productions, and mysteries all year round. If you're looking for a short treat, there's Noce Gourmet Pizzeria, or there's Element 41 Kitchen & Bar for happy hours. And if you're looking for a reliable roofing service, there's Roofing Repair Specialists.
Roofing Installation Services in Chardon, Ohio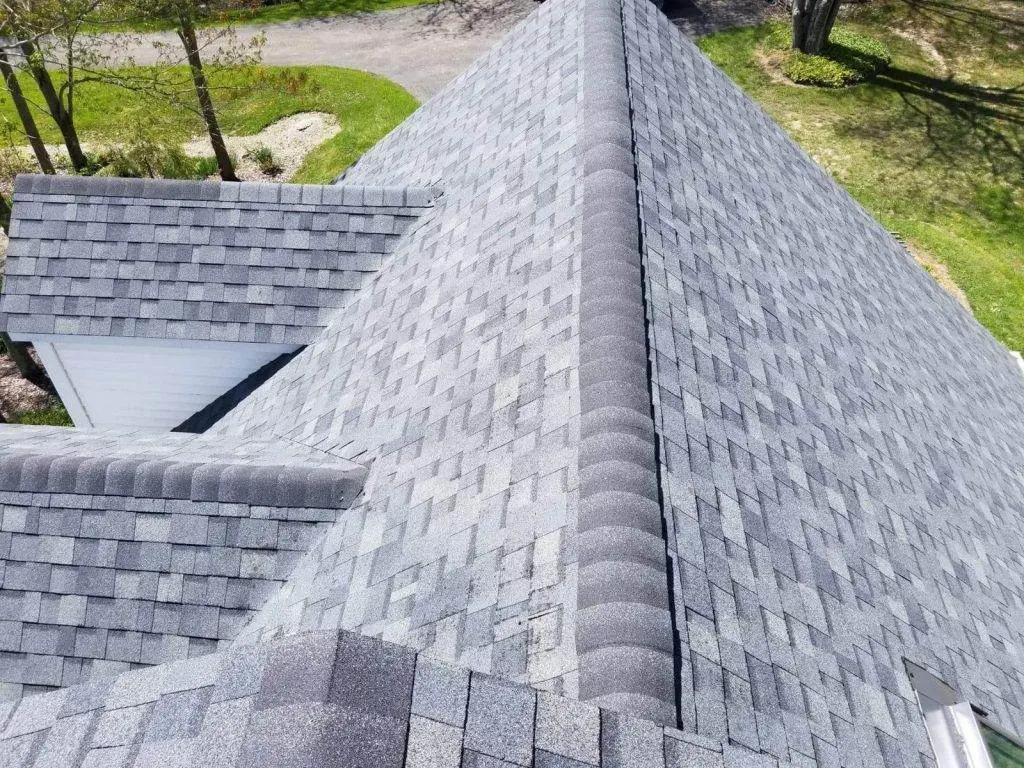 While Chardon Ohio offers the best of both worlds and is worthy of its name – "best place to live and play," this place is vulnerable to hail storms, winter storms, ice storms and, from time to time, may damage your properties' roof. You may have to call a roofing contractor to care for your roofing concerns when that happens. Roofing Repair Specialists proudly installs the following roofing systems: Metal Roofing, Standing Seam Metal Roofing, Shingle Roof, PVC Roofing Restoration, Metal Roof Restoration, Spray Foam Roofing, TPO Restoration and EPDM Roofing System. We are just one phone call away!
Need a Roofing Service in Chardon, Ohio?
Neighborhoods in Chardon, OH
Things To Do in Chardon, OH
Bus Stops in Chardon, OH to Roofing Repair Specialists
Bus Stop in Geauga County Transit Chardon, OH to Roofing Repair Specialists
Bus Stop in 27100 Chardon Rd (University Hospital) Chardon, OH to Roofing Repair Specialists
Call Roofing Repair Specialists today to schedule an estimate for your commercial roof. We offer competitive pricing and our detailed research will give you the most accurate assessment of your building possible. Call us today!
Our Service Location Areas