Professional Services for Residential and Commercial Roofing in
Dayton Ohio
Weather in Dayton, OH
Scattered Clouds
Is there something wrong with your roof? Need a repair or replacement? If so, contact Roofing Repair Specialists right away. Since 2018, we have been offering superior-quality roof repair services. We are the ideal choice for all of your roofing needs, thanks to the expertise and roofing experience of our team of local roofing contractors. We have all we need in our brand-new, cutting-edge equipment to give our clients first-rate roofing service from the beginning to the end of their projects. In addition, with years of expertise in the roofing business, we are confident that no other company can provide the high level of customer care and competitive pricing that we provide. We are experts in both commercial and residential roofing jobs!
We are a full service residential and commercial roofing company in Dayton, Ohio, providing business remodeling and home improvement services. Additionally, we are experts in roof installation and repair for the Dayton Community businesses and residences. Years of experience in metal roofing, including standing seam and shingle roofs, gutter guards, and leaf guards, have given us this knowledge. As a business and residential roofing contractor in Dayton, Ohio, we can handle all your roofing needs. We offer long-term, thorough service and the highest caliber roofing products. It can handle all of your commercial roofing needs in any neighborhood. We also fix roofs on residential and commercial structures that have failed. There are also full-service construction options available.
We can confidently state that we are dedicated to excellence. We can assist you with installation, maintenance, roof replacement or repair, restoration, and metal roofing shingles. Conklin, a pioneer in the roofing industry, is also one of our partners. What distinguishes them are their systems and products. They provide dependable, effective, and long-lasting environmental solution services. Everything from metal restoration to TPO roof restoration to PVC roofing systems and EPDM roofs is guaranteed to meet your standards.
Roofing Repair Specialists is a family-owned roofing business dedicated to offering first-rate service. We offer premium and one of Dayton's best roofing services, including restoration, maintenance, and repair. Here is the listing of our service areas: Middlefield Ohio, Chardon Ohio, Solon Ohio, Mantua Ohio, Cleveland Ohio, Chesterland Ohio, Beavercreek Ohio, Centerville Ohio, Springboro Ohio, Miamisburg Ohio, and Dayton Ohio.
Your business depends on the roof, so it needs to be maintained. A commercial roof requires time to be repaired or replaced. Understanding the prerequisites is crucial to use these services. The top serves as a roof and a base for other building components like the ceiling or adjacent walls. How can you determine whether your roof needs to be replaced or repaired? What happens if a leak is found in your roof? Can you repair or replace a roof? Fast action is preferable to a situation getting worse after it occurs.
Additionally, sometimes obstacles probably arise due to budgetary constraints. By comprehending the dynamics of commercial roofing systems, we can prevent unpleasant shocks. These elements may aid in our ability to anticipate them and provide cues when they do. For you to get to know us before you commit, we provide roof inspections and estimates. All of your requirements or concerns will be heard. We are confident that we will address your enterprise roofing demands and identify an ideal solution for you throughout this process. We consistently pay attention to our customers' problems which is the number one priority of our business, and the best caliber of quality workmanship. Because of this, we guarantee that the roofing work on your property will be quick, easy, and durable.
The most significant benefit of getting a roofing inspection is that it will increase the longevity of your house. You want your house to have the highest value possible when you sell it. An examination is necessary to avoid making expensive repairs once the sale is complete. A worn-out or outdated roof does not provide the most value to a home renovation project.
What advantages come with working with a roofing contractor? Hiring a roofing contractor has a lot of advantages. First, they have worker's compensation and liability insurance, the two key justifications. Additionally, these will aid in defending you against any mishaps on your property. Furthermore, you may go about your regular activities without being disrupted by maintenance or construction, which is another advantage. Last but not least, hiring experienced Dayton roofers to work on your house will help stop more damage to your home or business.
The Roofing Repair Specialists crew is knowledgeable about installing and repairing roofs on residential and commercial buildings. Our team has experience constructing new roofs and only uses the best roofing supplies. Because of our outstanding reputation, people expect us to produce work of the highest caliber. Our schedule is effectively controlled, so call us at (326) 222-4999 to arrange free quotes.
About Dayton, OH
Dayton ( (listen)) is the sixth-largest city in the state of Ohio and the county seat of Montgomery County. A small part of the city extends into Greene County. The 2020 U.S. census estimate put the city population at 137,644, while Greater Dayton was estimated to be at 814,049 residents. The Combined Statistical Area (CSA) was 1,086,512. This makes Dayton the fourth-largest metropolitan area in Ohio and 73rd in the United States. Dayton is within Ohio's Miami Valley region, 50 miles (80 km) north of the Greater Cincinnati area. Ohio's borders are within 500 miles (800 km) of roughly 60 percent of the country's population and manufacturing infrastructure, making the Dayton area a logistical centroid for manufacturers, suppliers, and shippers. Dayton also hosts significant research and development in fields like industrial, aeronautical, and astronautical engineering that have led to many technological innovations. Much of this innovation is due in part to Wright-Patterson Air Force Base and its place in the community. With the decline of heavy manufacturing, Dayton's businesses have diversified into a service economy that includes insurance and legal sectors as well as healthcare and government sectors.
Commercial Roofing Services Dayton OH
In Dayton, Ohio, PVC roof installation is a specialty of Roofing Repair Specialists. We are professionals at putting the newest, most rigid material on the market today. Our team of experienced roofing contractors can complete any size project with speed and accuracy, guaranteeing that your company is well-protected from bad weather for years to come.
In Dayton, Ohio, Roofing Repair Specialists is a reputable roofing company that specializes in repairing TPO roofs. We specialize in replacing outdated, filthy, and broken TPO roofs with fresh, aesthetically beautiful, long-lasting ones. Our highly trained staff exclusively utilizes top-notch roofing materials to guarantee that your roof is restored to its former state.
Spray Foam Roofing in Dayton OH
If you want the best roofing in Dayton, Ohio, to improve your building's insulation, cut down on energy bills, or want a fresh new look. Any structure can benefit from spray foam roofing because it is simple to install in commercial settings. This form of roofing has the advantages of being lightweight, waterproof, and offering a superior insulation barrier. Additionally, it has a high value, ensuring that your building will remain warm in the winter and cool in the summer. Finally, it makes it much simpler for you and your staff to regulate interior comfort levels.
Roof Tear Off in Dayton OH
If you need a complete roof tear-off in Dayton, Ohio, call Roofing Repair Specialists. We have years of experience performing this type of work, and we can take on any size job – no matter how challenging. We'll work quickly and efficiently to get your roof back to its original condition, and we'll make sure to address any underlying structural issues that may be causing problems. With our expertise, you can rest assured that your roof will be good as new in no time.
Metal Roofing in Dayton OH
Roofing Repair Specialists offer metal roof restoration services for commercial properties in Dayton, Ohio. We can restore the original roof by applying a fresh coat of paint and sealer, so there is no need to tear it off. Sheet metal roofs, gutters, and building facades are all restored using cutting-edge, secure methods. Our mission is to offer our clients premium service at cost-effective rates. We take great care to leave every project site spotless when we are done since we are qualified professionals.
Rubber Roofing in Dayton OH
For your EPDM roof, Roofing Repair Specialists offer the best material. Rubber roofing membrane called EPDM has a 30-year lifespan and is very malleable. It is installed on most building roofs, whether mansard-style, gabled, flat, or sloped. The incredible temperatures it can resist range from -40 degrees Fahrenheit to 180 degrees Fahrenheit! So make Roofing Repair Specialists your first call if you need new rubber roofing materials for your commercial building in Dayton, Ohio.
Roof Maintenance in Dayton OH
In Dayton, Ohio, Roofing Repair Specialists offers a roof care service focusing on commercial buildings. We provide your roof with the most excellent care so that it lasts as long as possible. You can rely on us to maintain and repair your roof correctly and with the highest quality components!
Flat Roofing in Dayton OH
Flat roofing is the way to go if you're looking for a roofing option that will provide superior protection for your commercial building in Dayton, Ohio. Installing a flat roof will protect your property from the elements while also helping keep your building cooler in the summer and warmer in the winter. So whether you're faced with severe weather conditions or want to reduce energy costs, flat roofing is an excellent solution. Roofing Repair Specialists can help you achieve optimal results with your flat roof project.
Roof Installation in Dayton OH
A roofing firm called Roofing Repair Specialists has been operating in Dayton, Ohio, for many years. We provide the best commercial roof installation services to protect your structure or property. Our team of experts will arrive, evaluate the requirements of your project, and collaborate with you to develop an estimate. In addition, our knowledgeable staff can help you acquire what you need for materials, design, color options, and more if you need assistance determining what kind of roof system would be best for you.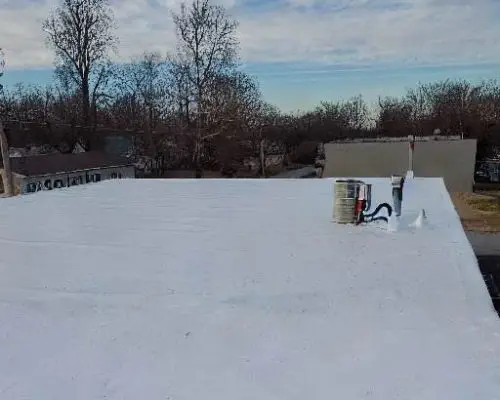 Residential Roofing Services Dayton OH
Don't let a roof leak ruin your home in Dayton, Ohio. Roofing Repair Specialists specialize in repairing leaks and other damage to your roof. We'll work with you to ensure that your home is safe and protected from further wind damage, and we'll do everything we can to get the best possible results for your repair needs.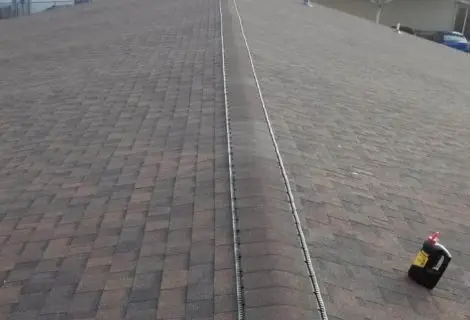 Roof Installation in Dayton OH
We specialize in residential roof installation and only use the best materials on the market. Our roofs have an average lifespan of 15 to 20 years, so you can rest assured that your investment is protected. In addition, we offer a variety of roofing styles to choose from, so you can find the perfect look for your home in Dayton, Ohio.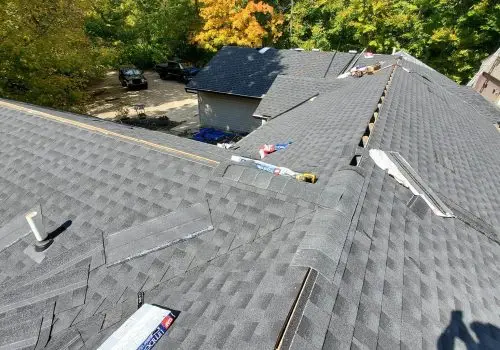 Gutters Installation in Dayton OH
Our gutter installation services are a dependable approach to guarding your home against moisture. Our skilled roofers will tirelessly ensure that your gutters are fitted appropriately and securely to safeguard your Dayton, Ohio, property. In addition, we'll make sure that your gutters are installed the first time correctly since we recognize how important it is for them to perform appropriately.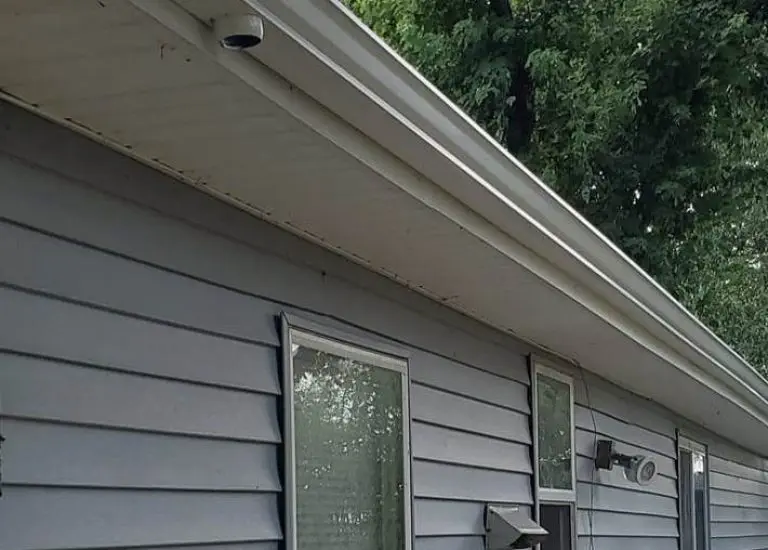 Roof Replacement in Dayton OH
If it shows wear and tear, it could be time to replace your roof. Roofing Repair Specialists can assist you in evaluating the state of your roof and provide the best alternative for a roof replacement for your house. When installing your new roof, our skilled team of specialists will do so promptly and effectively using only the best materials. Thanks to our roof replacement service, you may feel secure knowing that your Dayton, Ohio, house is weatherproof.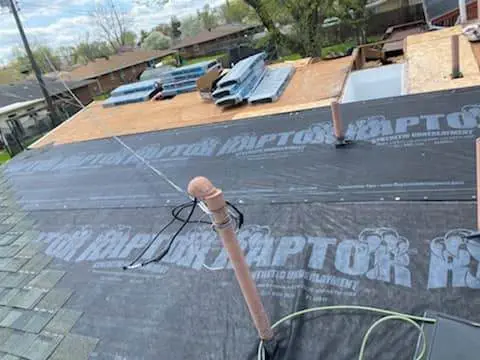 Shingle Roofing in Dayton OH
Roofing Repair Specialists is the firm to contact if your residential property in Dayton, Ohio, requires roof replacement, repair, or maintenance services. To satisfy the demands of our clients, we offer a wide variety of shingle roof services. Our highly qualified staff members have years of industry expertise and are knowledgeable about recent trends and methods. We will collaborate with you to develop a strategy that meets all safety requirements while fitting your budget and timeframe.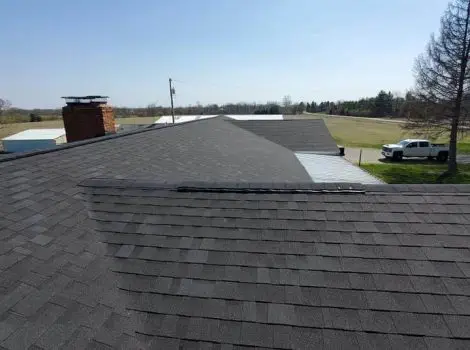 Hail Damage Roof Repair in Dayton OH
Our roofing expert can assist if hail has damaged your Dayton, Ohio, home. We provide thorough roof inspection, repair, and restoration services to restore your property to its pre-storm state after storm damage. Our crew will work fast and effectively to soon get your home back in excellent condition. Because we know how important it is to maintain your most significant investment, we only use the necessary equipment and craft to ensure the repair will last.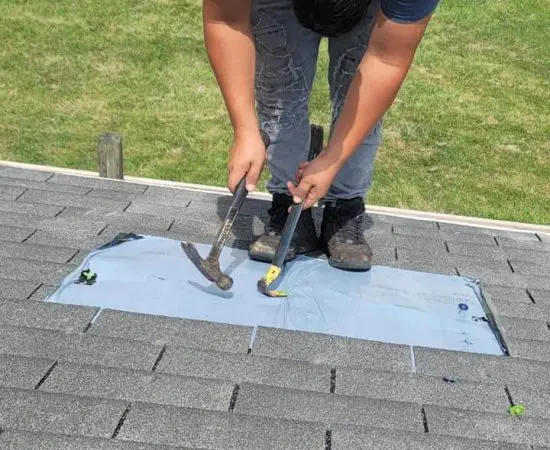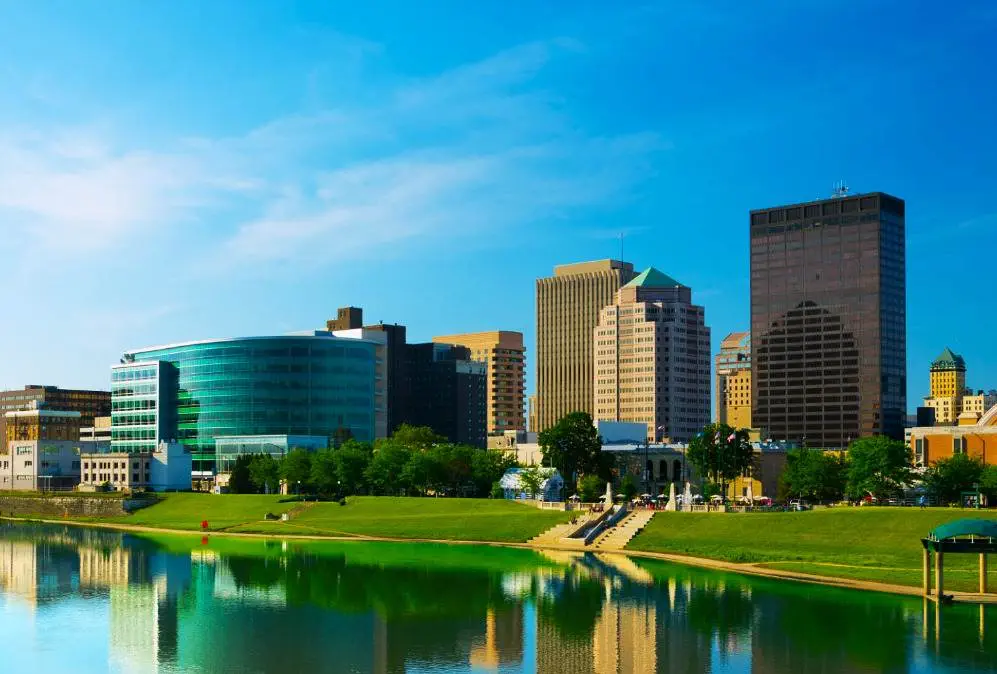 Dayton, Ohio is a city on the rise. With a population of just over 140,000, it's the sixth-largest city in the state. In the Miami Valley region of southwest Ohio, Dayton is within easy driving distance of Cincinnati, Columbus, and Indianapolis. In addition, the city is home to several hospitals and universities, including Wright State University and the University of Dayton.
Recent years have seen a resurgence in downtown Dayton, with new restaurants and bars opening up along its revitalized Main Street. There's also a growing arts scene, thanks to the presence of the Dayton Art Institute and the Victoria Theatre Association. So if you're considering moving to Dayton or just interested in learning more about this Midwestern gem, read on for more information about what the city offers.
The Great Outdoors 
The Miami Valley is full of green spaces perfect for getting out and exploring the great outdoors. The county has nearly 200 miles of paved trails, perfect for walking, running, or biking. If you're looking for something a little more adventurous, you can go kayaking or canoeing on one of the many rivers and streams in the area. And when winter rolls around, you can hit the slopes at Snow Trails Ski Resort.
The Wright Stuff 
Dayton is the birthplace of aviation, and there are plenty of ways to explore that history here. Start at the National Museum of the United States Air Force, which is free to enter and has over 360 aircraft on display. Then head to Carillon Historical Park to learn about Dayton's role in the Wright brothers' story. And no trip to Dayton would be complete without visiting Hawthorn Hill, the Wright brothers' final home, which is now a museum open to the public.
A Diverse Arts Scene 
Dayton isn't just about aviation and history—it also has a thriving arts scene. The Paul Lawrence Dunbar House is a must-see for literature lovers; it was home to one of America's first African-American poets and is now a National Historic Site. Music lovers will enjoy exploring Meadowlark Music Festival, which features everything from jazz concerts to folk music performances. And art lovers will find plenty to appreciate at the Dayton Art Institute, which houses an impressive collection of paintings, sculptures, and other works of art.
A Foodie Paradise 
If you love food, you'll feel right at home in Dayton. The city has diverse dining options, from hole-in-the-wall eateries serving delicious hometown classics to upscale restaurants offering an unforgettable dining experience. So no matter what your budget or taste buds are cravings, you'll find something to satisfy them in Dayton.
A Fun-Filled Weekend Getaway 
Whether you're looking for a romantic getaway or a fun weekend with friends, Dayton is the perfect destination. There's always something going on in this city, from festivals and fairs to live music and theatre performances. And with so many hotels and bed & breakfasts located downtown, you'll be close to all the action no matter where you stay.
Ready to start planning your trip? Whether you're interested in history or outdoor adventure or want to enjoy a weekend getaway with friends, Dayton has something for everyone—and it's sure to become one of your new favorite places!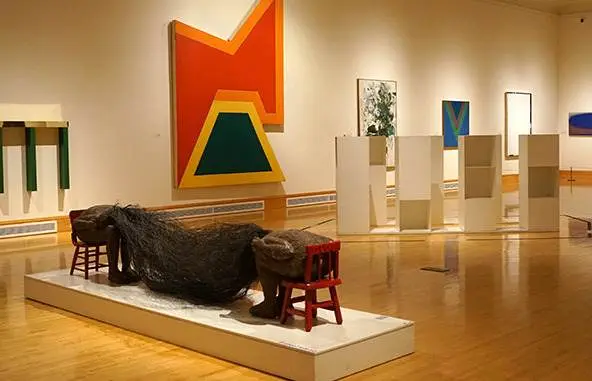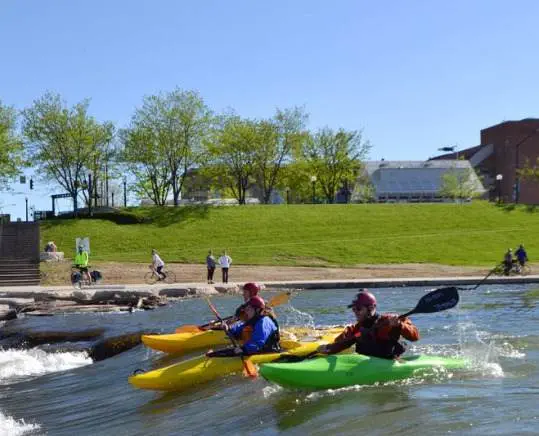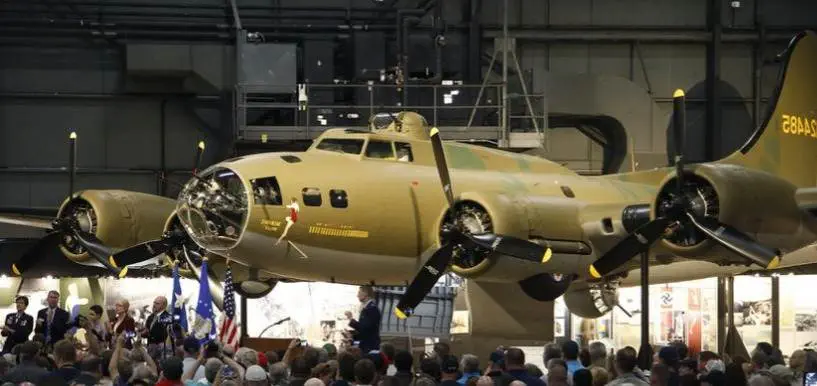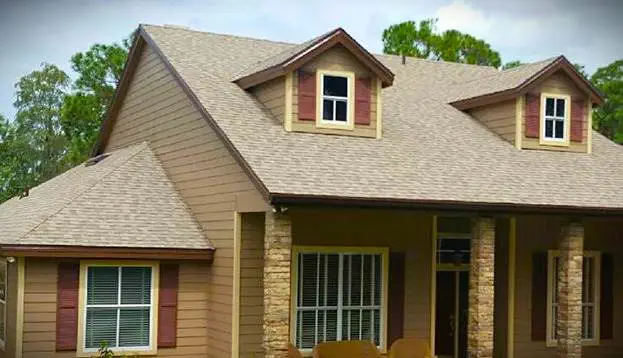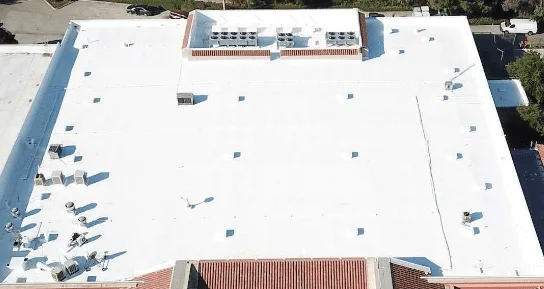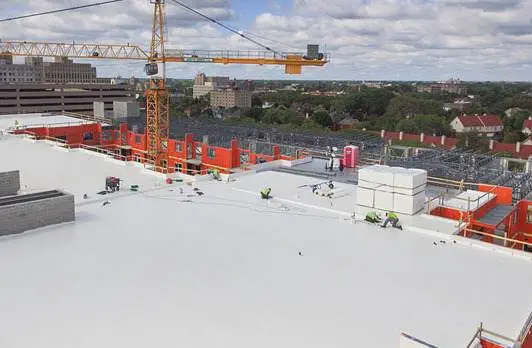 Local Roofing Services Serving the Homes and Businesses in Dayton
If you live in Dayton, Ohio, you know that the weather can be tough on your roof. From the heavy snowfalls in the winter to the high winds and hail storms in the spring and summer, your roof takes a beating year-round. That's why it's so important to have a roofing specialist in Dayton, Ohio, that you can trust to keep your roof in top condition.
In Ohio, roofing is a popular subject. The demand for roofing services in Dayton, Ohio, has surged as a result of the recent housing industry expansion. Therefore, you've come to the right site if you're seeking one of the top roofing contractors. Roofing Repair Specialists, who are roofing experts, aim to give our customers quality roofing service. As a residential roofing company, we are committed to providing quality roofing services that exceed your expectations. We believe in doing the job right the first time, and we'll never take shortcuts to ensure the job is done quickly. We want you to be delighted with our quality of work, and we'll always go above and beyond to ensure you are satisfied.
There are many benefits to hiring a roofing specialist in Dayton, Ohio. One of the most important benefits is that they can help you avoid costly repairs. By regularly inspecting your roof and making minor repairs and replacements as needed, they can prevent more severe damage from occurring. This will save you money in the long run by preventing expensive repairs or even replacements. Another benefit of hiring a roofing specialist in Dayton, Ohio, is that they can help you extend the life of your roof. A well-maintained roof will last longer and perform better than one that needs to be correctly cared for. This means you will have to replace your roof less often, saving you money over time.
Dayton, Ohio, is a charming town that offers something for everyone. Whether you are interested in exploring the town's history or spending time outdoors, you will find plenty of activities to keep you busy during your visit. If you're looking for roofing contractors near Dayton, Ohio, look no further than Roofing Repair Specialist. We offer emergency roofing services as well as a variety of other solutions to meet your needs. Contact us today to schedule a free consultation!
Dayton Roofing Contractor
If you are a home and business owner and require a new roof, you should rely on a nearby roofing contractor who can guarantee that the task is completed swiftly, effectively, and with the least fuss. That's why you need to call in professional roofing services in Dayton when it's time to replace the roof on your home or business. If you're in the market for a new roof, hire the best roofing contractor in Dayton. They will not only be able to help inspect your current roof but also give options on what type of material would fit your needs and budget. Roofing Repair Specialists will be pleased to respond to your inquiries if you reside in Dayton, Ohio, and are searching for dependable Dayton roofers. Please request a free estimate for your residential and commercial roofing requirements by scheduling a time for us to visit you.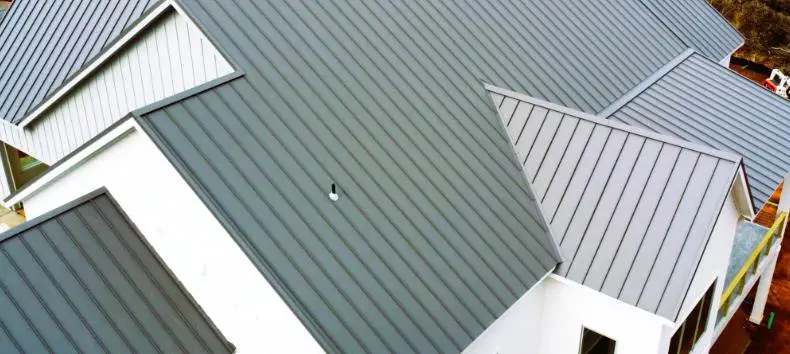 Need a Quality Roofing Service Company Located in Dayton, Ohio?
Neighborhoods in Dayton, OH
South Student Neighborhood, Old North Dayton, Dayton View Triangle, DeWeese, Southern Dayton View, Walnut Hills, Wright View, Wesleyan Hill, Historic Inner East, College Hill, Oregon, Madden Hill, West Side, Five Oaks, Greenwich Village, University Row, Little Richmond, Miami Chapel, Webster Station, Highview Hills
Things To Do in Dayton, OH
Bus Stops in Dayton, OH to Roofing Repair Specialists
Bus Stop in Wright Stop Plaza Dayton, OH to Roofing Repair Specialists
Bus Stop in Arlene & Free Pike Dayton, OH to Roofing Repair Specialists
Bus Stop in Riverview @ Main Dayton, OH to Roofing Repair Specialists
Bus Stop in N Main St @ w 1st St Dayton, OH to Roofing Repair Specialists
Bus Stop in Greyhound: Bus Station - Trotwood Dayton, OH to Roofing Repair Specialists
Bus Stop in Wayne @ 3rd Dayton, OH to Roofing Repair Specialists
Bus Stop in S Main St @ E 2nd St Dayton, OH to Roofing Repair Specialists
Bus Stop in RTA Wright Stop Plaza Dayton, OH to Roofing Repair Specialists
Bus Stop in Troy @ Leonhard Dayton, OH to Roofing Repair Specialists
Bus Stop in Main @ Babbit Dayton, OH to Roofing Repair Specialists
Bus Stop in Westown Hub Dayton, OH to Roofing Repair Specialists
Bus Stop in Eastown Hub Dayton, OH to Roofing Repair Specialists
Call Roofing Repair Specialists today to schedule an estimate for your commercial roof. We offer competitive pricing and our detailed research will give you the most accurate assessment of your building possible. Call us today!
Our Service Location Areas