Professional Commercial and Residential Roofing Services in Solon Ohio
Weather in Solon, OH
Overcast Clouds
Do you want to avoid a roofing nightmare? If so, then get in touch with Roofing Repair Specialists. We have been providing quality work roof repair services since 2016. Our team is experienced and knowledgeable, making us the best choice for all your roofing needs. Our new state-of-the-art equipment has everything we need to provide our customers with top-notch roofing service from start to finish of their project. With years of experience in the industry, we are optimistic that no other company can offer what we do for excellent customer service and reasonable prices. Not only do we specialize in residential work but also commercial projects!
We offer residential and commercial remodeling and home improvement—a full-service roofing company based in Solon, Ohio. In addition, we specialize in roof repair and installation for commercial and residential customers. We have years of expertise in working with metal roofing, including shingle and standing seam roofs, as well as gutter guards and leaf guards. As a commercial and residential roofing contractor in Solon, Ohio, we handle all your roofing requirements. Visit our roofing repair specialists blogs site for roofing guides! We provide top-quality roofing products and offer long-term, comprehensive service. Can address all your roofing requirements in any area of the community. We also repair roofs that have failed on residential and commercial buildings. Complete construction services are also available.
Our commitment to excellence is unwavering, we can say with confidence. We are available to help you with metal roofing shingles, roof replacement, roofing maintenance, roofing restorations, and roof installation. Conklin is also a partner of ours, an industry leader in roofing. Their products and systems are what set them apart. They offer a long-lasting, durable solution that is reliable and efficient. Your satisfaction is assured with everything from metal roof restoration to TPO roof restoration to PVC roofing systems and EPDM roofs.
Roofing Repair Specialists is a family-owned company committed to providing exceptional service. We offer premium roofing services, including replacement, restoration, maintenance, and repair. Here's a listing of our service areas: Middlefield Ohio, Chardon Ohio, Solon Ohio, Mantua Ohio, Cleveland Ohio, and Chesterland Ohio.
The roof is essential for your establishment and needs to be looked after. It takes time to repair or replace a commercial roof. It is necessary to be familiar with the essential requirements for using these services. The top acts as an umbrella and foundation that supports other building elements like the ceiling or adjacent walls. How do you tell when your roof is due for replacement or repairs? What happens when you discover a leak in your roof? Is it possible to repair or replace your roof? Let's see. It is better to offer a quick solution than get worse when it happens. It is also possible that financial limitations can sometimes get in the way. We can avoid surprises by understanding the dynamic of commercial roofing systems. These factors could help us to prepare and give clues when they occur. We offer free roofing inspections and roofing estimates to allow you to get to know us before you have to make any commitment. We will listen to all your different concerns or needs. We are confident that throughout this process, we will be able to address your roofing needs and find a solution that's right for you specifically. Since high-quality craftsmanship and customer satisfaction are the main goals of our company, we always listen to our client's concerns. As a result, we ensure that the work on your property will be fast, smooth, and long-lasting.
The main reason you should get a roofing inspection is that it will extend your home's lifespan. You want your home to have the best value when you sell it. Another reason you need an inspection is that it will prevent any costly repairs after the sale has been completed. When a roof is old and worn out, it does not bring the best value to a home improvement and all the details.
What are the benefits of hiring a roofing contractor?
There are many benefits to hiring a roofing contractor. Two of the main reasons would be that they have insurance for liability and worker's compensation. In addition, these will help protect you from any accidents or injuries that may occur on your property. Another benefit is that it saves you time, allowing you to run your daily routine without being interrupted with repairs or construction of any kind. Lastly, having professional roofers working on your home will help prevent more damage from occurring in the future.
Roofing Repair Specialists team is skilled in installing and fixing roofs on residential and commercial properties. Our roofing repair specialists solon construction crew is experienced in installing new roofs and uses only the highest-quality roofing materials. People expect top-quality work from us because of our superb reputation. While other roofing contractors may be as skilled as ours, you cannot guarantee that they will deliver their promised results. You can also check out our other service location at roofing repair specialists chardon! Our schedule is well-managed and professional. To schedule free estimates, call us today at (440) 271-8424.
About Solon, OH
Solon ( SOH-lən) is a city in Cuyahoga County, Ohio, United States, and is a suburb of Cleveland. It is part of Northeast Ohio's combined Cleveland–Akron–Canton metropolitan area, the 15th-largest combined statistical area in the country. According to the 2020 census, the population of Solon was 24,262 .The city had been recognized by Money in its list of "Best Places to Live", placing 23rd in 2009, 3rd in 2011, and 10th in 2015. The city has been rated as one of the safest in Ohio, has a highly rated public school system, and was ranked as one of the "best places to raise kids" by Bloomberg Businessweek.Solon has a strong economy and in 2013 and 2014 was granted a Google eCity award, recognizing it as the city with the strongest online business community in Ohio. == History == In 1820, the first settlers arrived from Connecticut to live in part of the Connecticut Western Reserve. The township was named after Lorenzo Solon Bull, who was the son of Isaac Bull, one of the first settlers. Purportedly, the selection of young Lorenzo's middle name was due to its derivation from the "father of democracy", Solon, the famous Athenian lawmaker of Ancient Greece.The early settlers faced challenges common to pioneers, but in Solon, drainage and wetlands issues complicated settlement and agriculture. Overcoming these obstacles, Solon Township became an arable farming area, producing corn and wheat crops and supporting dairy farms (including five cheese factories). By 1850, the population of Solon Township reached 1,034. Because of nearby Cleveland's position as a national hub of the railroad industry, rail also contributed greatly to Solon's growth.
Residential Roofing Services Solon OH
Shingle Roofs in Solon OH
Whether you need a roof replacement, repair, or maintenance services for your residential property in Solon, Ohio, Roofing Repair Specialists is the company to call. We offer an extensive range of shingle roof services to meet our customers' needs. Our highly-trained staff has years of experience in this industry which means they are up-to-date on the latest trends and techniques. As a residential roof shingles solon experts, we will work with you to create a plan that suits your budget and timeline while meeting all safety standards.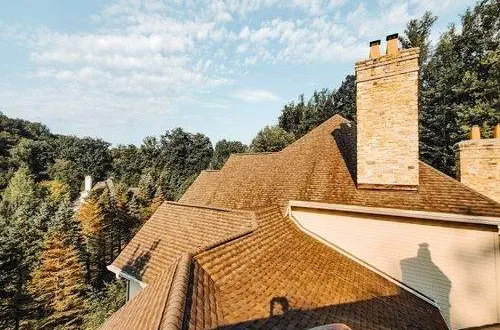 Our metal roofs are made of high-quality materials and designed to withstand Solon, Ohio's harshest weather conditions. We offer a wide range of colors and styles to choose from, so you can find the perfect roof for your home. We also provide various metal roof installation options to meet your specific needs.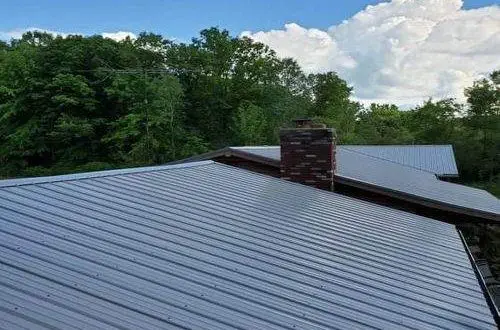 Pole Barns & Garages in Solon OH
Roofing Repair Specialists is a Solon, Ohio roofing & construction company specializing in pole barns & garages building. We assist with designing and building the perfect pole barn for your needs that will provide extra storage space or be turned into a workshop or man cave. Our team is experienced, knowledgeable, and ready to help you with any questions or concerns you may have throughout the process of construction.
Commercial Roofing Services Solon OH
Roof Installation in Solon OH
Roofing Repair Specialists is a roofing company that has been in business for over six years in Solon, Ohio. We provide commercial roof installation services to ensure your building or property has the best protection possible. Our team of professionals will come out and assess the needs of your project and work with you on an estimate. If you need advice or help to decide what type of roof system would be right for you, our experienced staff can help ensure that you get what you need for materials, design, color choices, and more.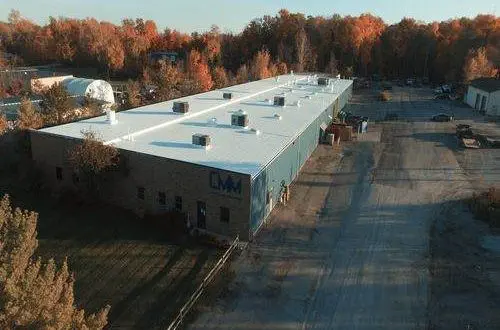 Roof Replacement in Solon OH
If you're looking for a roof replacement service to suit your commercial property needs, Roofing Repair Specialists is the contractor that can provide it in Solon, Ohio. We specialize in all facets of commercial construction, including a complete tear-off and re-roof or just a minor repair. In addition, we work with our clients to provide them with quality craftsmanship at an affordable price.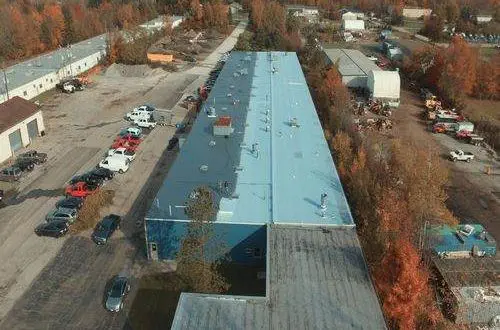 Roof Maintenance in Solon OH
Roofing Repair Specialists provides a roof maintenance service specializing in commercial property in Solon, Ohio. We provide the best care for your roof to help it last as long as possible. With us, you can trust that your roof will be well-maintained and repaired with quality materials!
Roof Restoration in Solon OH
Roofing Repair Specialists specializes in roof restoration services for commercial property in Solon, Ohio. Suppose you've been thinking about a fresh coat of paint, a new shingle installation, or a slate replacement. We specialize in roofs and can fix any damage, from minor leaks to major problems like a hurricane. Our team of experts will help you get your roof back to its original condition after being damaged by hail, wind, or other natural disasters. Our goal is to keep you our customer by providing an honest estimate, top-notch craft, and excellent customer service that keeps you coming back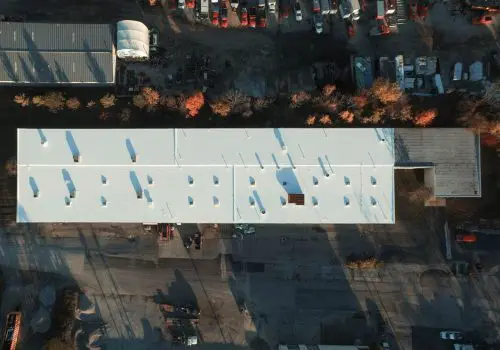 Metal Roof Restoration in Solon OH
Roofing Repair Specialists provides metal roof restoration services in Solon, for commercial property. There is no need to remove the old roof; We can restore it with a new coat of paint and sealant. We use modern, safe techniques to regain sheet metal roofs, gutters, and building facades. Our goal is to provide our customers with high-quality service at competitive prices. We are licensed professionals who work hard to make sure every job site is clean when we're finished.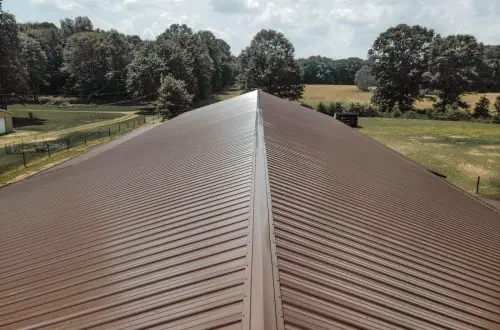 TPO Roof Restoration in Solon OH
Roofing Repair Specialists is a professional roofing contractor specializing in restoring TPO roofs in Solon, Ohio. We specialize in removing old, dirty, and damaged TPO roofs and replacing them with new ones that are clean, durable, and aesthetically pleasing. Our team of expertly trained professionals uses only high-quality materials to ensure that your roof is restored to its original state.
Spray Foam Roofing in Solon OH
If you are looking to increase the insulation of your building, reduce energy costs, or want an attractive new look, then our team will be more than happy to help in the area of Solon, Ohio! Spray foam roofing is ideal for any building because it can easily apply in commercial spaces. The benefits of this type of roofing are it's lightweight, waterproof, and provides an excellent insulation barrier. It also has a high value which means your building will stay cool in the summer and warm in the winter. It makes maintaining indoor comfort levels much easier for you and your employees.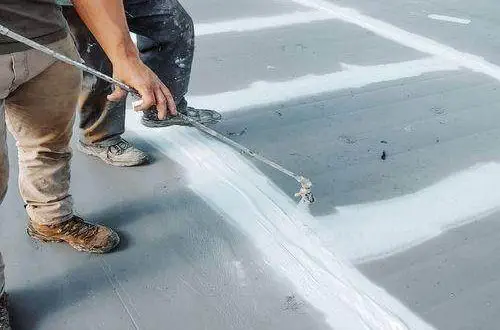 Roofing Repair Specialists specializes in PVC roof installation for commercial buildings in Solon, Ohio. We are experts at installing the latest, most durable material available on the market today. Our team of experts can tackle any size project efficiently and accurately, ensuring your business is well protected from inclement weather for years to come.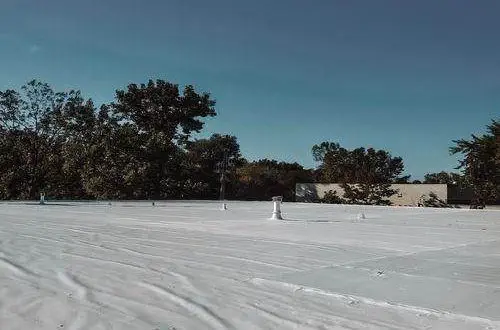 Roofing Repair Specialists provides the best material for your EPDM roof. EPDM is a rubber membrane that can last up to 30 years, and it's very versatile. It is installed on most roofs, including flat roofs, sloped roofs, gabled roofs, or mansard-style roofs. In addition, with our rubber roofing solon oh, it can withstand extreme temperatures from -40 degrees Fahrenheit all the way up to 180 degrees Fahrenheit! So if you need new roofing materials for your commercial building in Solon, Ohio, then Roofing Repair Specialists should be your first call!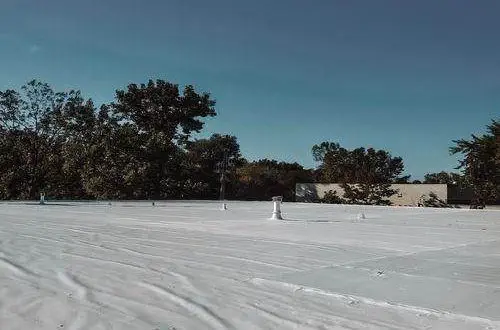 Our Service Location Areas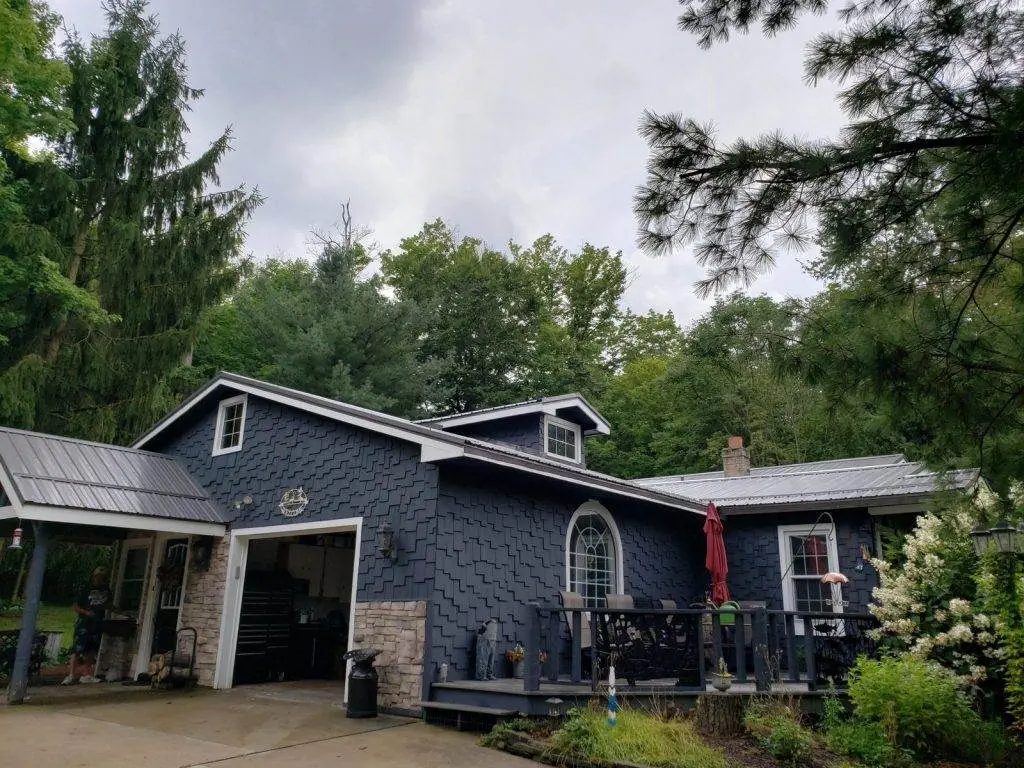 Have you ever been to the "City of Champions"? For the sports fanatic, most especially basketball enthusiasts, it is known as the hometown of Lebron James and the " Big Red Machine" about its baseball team. This place also is named Cleveland's #1 Place to Live in NE Ohio. So let's head on and find out more about this beautiful place – SOLON, OHIO.
Solon, OH, is a beautiful and historic community located northwest of Cleveland and is part of the more prominent Cleveland- Akron- Canton metropolitan area. Solon has a rich history, dating back to 1812 when a French trader established the first permanent settlement in the area. The trader built a trading post near the present-day border of Solon and Cleveland Heights, and the community eventually took his name: Solon Robinson. Today, the city of Solon is home to nearly 30,000 residents, and the peaceful surroundings and excellent schools have made it a great place to raise families.


As Solon's population grows ever higher, the need for a comprehensive source of information about the city has also increased. Solonohio.org ("Where People Get Answers") aims to fill that need. The site includes several interactive maps, a list of restaurants by type, and a list of local businesses so that visitors to Solon can quickly find these pieces of information. Let's zoom in on some interesting facts about the Solonites.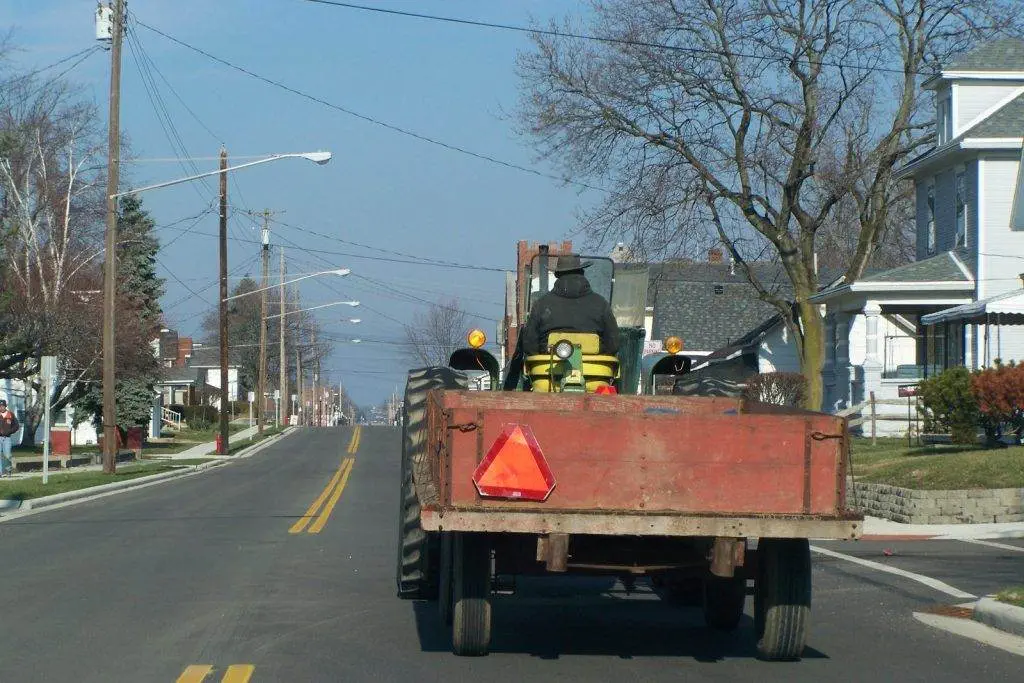 Solon Ohio's introduction to industrialization began in 1929 when the Bready Cultimotor tractor company established its business in Solon. Since then, Solon, Ohio, has developed an impressive and impressive local, regional and national economy. In 2013 and 2014, it earned Google eCity award as a testament to its magnanimous economic online presence. Furthermore, the City of Solon was named the third-best community in America for entrepreneurs by Entrepreneur Magazine. The city's well-educated and well-paid population is a major plus for potential business owners. In addition, this city has a thriving -balanced economy with a low unemployment rate of 3.6 %. The US average is 3.7%, according to Bestplaces.net.

The Solon, Ohio economy has traditionally been based on manufacturing products, particularly agriculture. Recently, however, the economy of Solon has been shifting to become more of a service-based economy. Solon's largest employers include Solon City Schools, Medical Mutual, State Auto Insurance, Cleveland Clinic, United Dairy Farmers, and Procter & Gamble.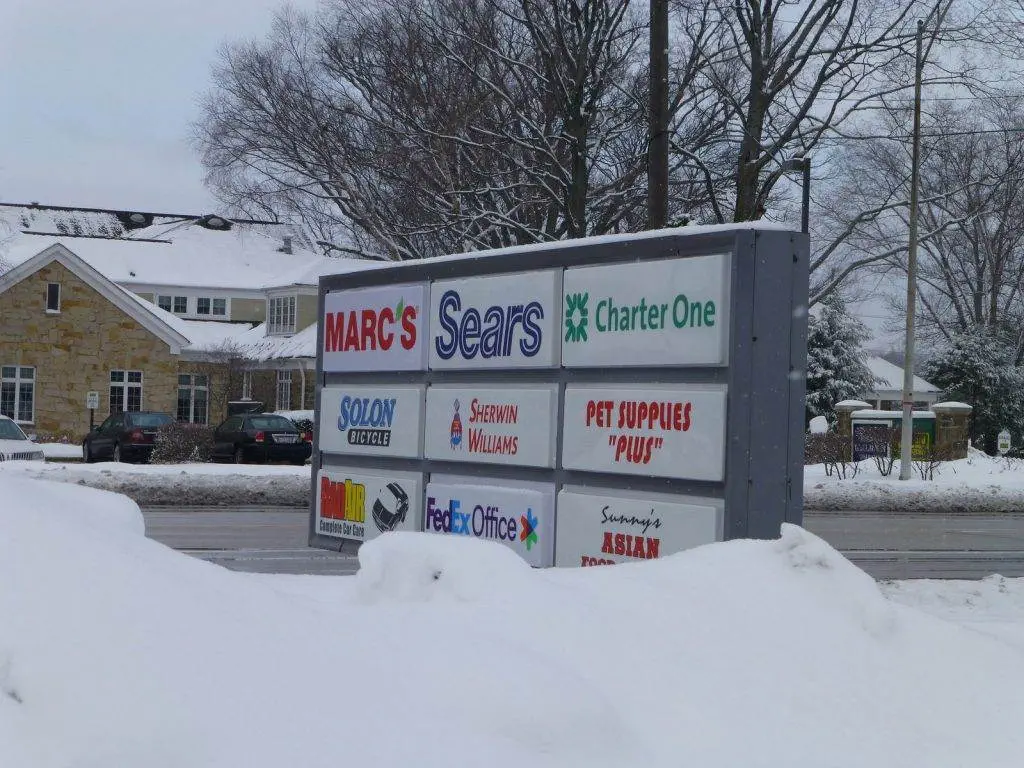 Solon's Spectacular Sights
Sitting on the edge of the Cuyahoga Valley National Park is the well preserved and well kept Timberlake Park of Solon, Ohio, which offers visitors a chance to enjoy the outdoors and immerse themselves in nature. One cannot miss the joy of fishing in the 4-acre lake, home to many good ole fishes such as the sunfish and the catfish. Another most prominent park feature is the large fountains in the middle of the park. Around the fountain, visitors will find plenty of places to relax, eat lunch, have a picnic, read a book, or enjoy the scenery. This park has included a wide and large park ground with various active sports courses.

You can find the park in the center of Solon, Ohio, and it is also the most popular park in Solon, Ohio. The park includes many sports grounds: a Tennis court, a basketball court, a football ground, and running tracks. There's also a large playground for children.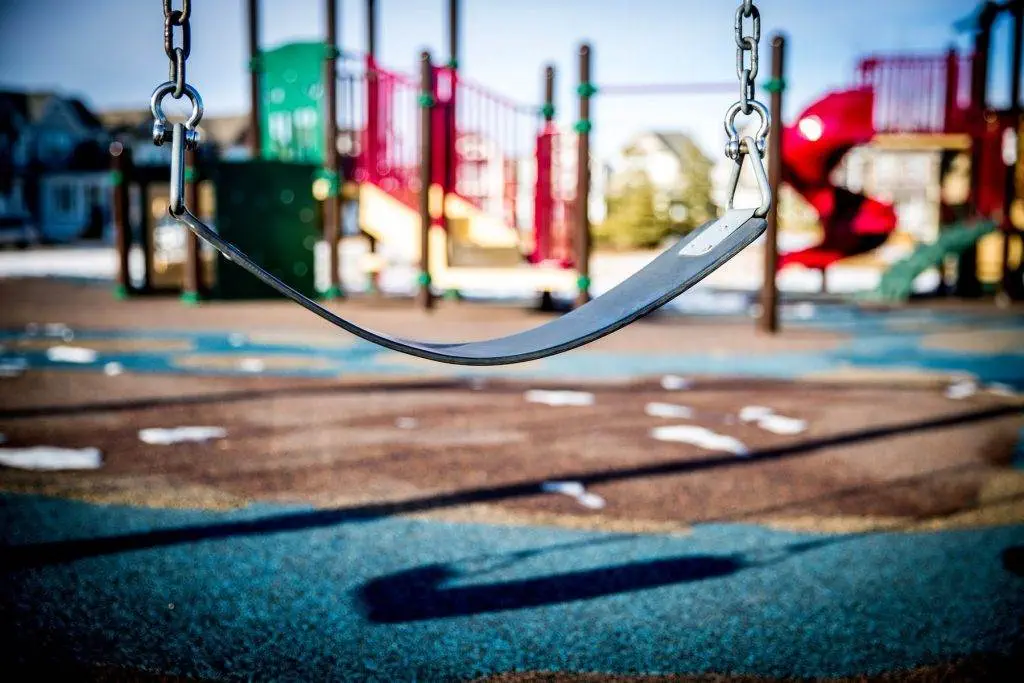 The Solon area has a lot of golf courses. From the scenic trails at Stonebridge and StoneCreek to the challenging courses at Timber Creek and Blackthorn, there's a course for just about every type of golfer. It's easy to get overwhelmed at the first tee, trying to figure out which of the area's trails—and their various greens fees and amenities—is suitable for you. One of these golf courses is the Grantwood Golf Club. Grantwood Golf Course is a private 18 hole golf course located in Solon, Ohio. The club was founded in 1941 and is owned by the Solon Golf Foundation, a 501(c)3 nonprofit organization.


Although not difficult to walk, the course is tough to master, with water hazards on several holes and difficult shots around trees and hills. At 6,711 yards, it is also a long course, which means players need to make well-calibrated shots to score well. The system is open to the public and offers golf activities such as lessons, clinics, leagues, tournaments, golf outings for children.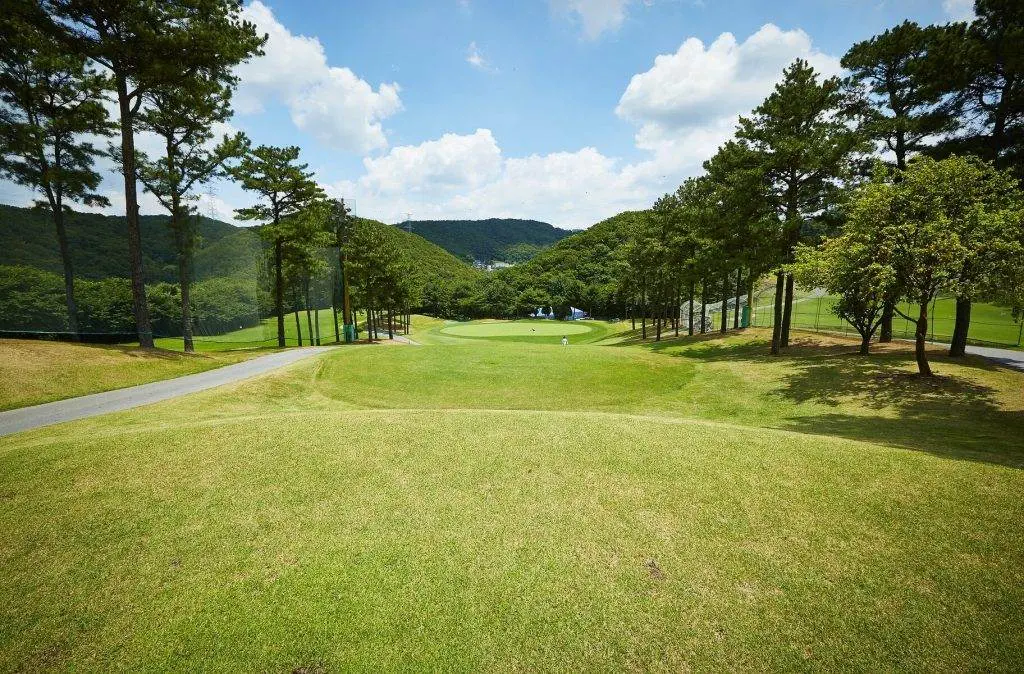 Solon's Historical Museum
The historic 1913 Carnegie Library building is Solon's Historical Society Museum. The building is a two-story brick building in the Classical Revival style. It has two floors: the first floor exhibits permanent and temporary exhibits, and the second-floor houses offices, a research library, and storage. The Solon Historical Society is a non-profit organization that was established in 1995. It is an organization whose purpose is to collect, preserve, share, and promote the history of the City of Solon and its people. In addition, the Society conducts an annual Parade of Homes Tour, a Memorial Day Parade, the Solon Community Garage Sale, and other events and activities throughout the year.


The Society also sponsors and supports the Solon Historical Museum at the Shurmer House and the Solon Historical Society Archives. The Society meets on the second Thursday of every month at 8 p.m. at the Solon Community Center, 22044 Lorain Road. Meetings are open to the public.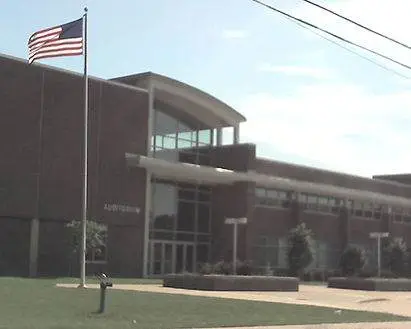 Solon Home Days - Festival of Life & Camaraderie
There's nothing quite as exciting as home days (at least, as far as we can tell). The Solon Home Days is an annual spring festival that lasts for weeks and is the biggest community event of the year. It features local businesses, local organizations, artists, and artisans. The event is held on Solon High Schools' football field and includes several activities such as a parade, a soccer tournament, a classic car show, a 5k run, and much more. You can expect to find everything from great vendors to tons of giveaways, from delicious local food to lots of fun behind-the-scenes extras. And when you come to the Solon, Ohio Home Days, you can take advantage of all the fun of the local marketplace, with a little something for everyone. It's a great way to buy what you need while supporting the local community.
Roofing Installation Services in Solon, Ohio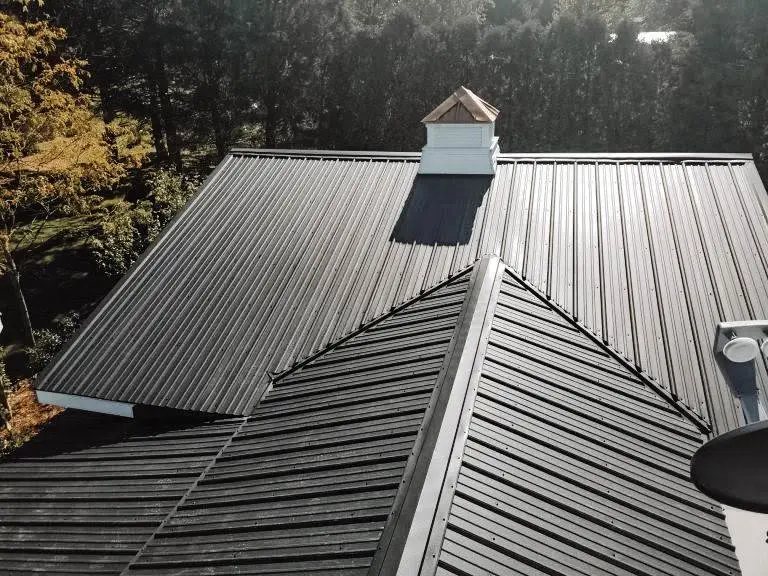 Solon, Ohio, is considered the best place to live in Ohio, with the most peaceful environment and incredible weather. But no place is immune to bad weather that causes significant destruction. Snowstorms and ice blizzards are some of the worst weather conditions in Solon, Ohio. In times like this, you can rely on Roofing Repair Specialists to take care of your roof so it'll protect your family from harm even during the stormy season. Call 786 788 8813 to request a free quote.
Need a Roofing Service in Solon, Ohio?
Neighborhoods in Solon, OH
Bentleyville, Glenwillow, Reminderville, Twinsburg, Bedford Heights, Moreland Hills, Bedford, Chagrin Falls, Macedonia, Woodmere
Things To Do in Solon, OH
Bus Stops in Solon, OH to Roofing Repair Specialists
Bus Stop in Solon Rd & Station St Solon, OH to Roofing Repair Specialists
Bus Stop in Solon Rd & Aurora Rd Solon, OH to Roofing Repair Specialists
Bus Stop in Cochran Rd & Solon Rd Solon, OH to Roofing Repair Specialists
Bus Stop in Solon Rd & Camp Indus Rd Solon, OH to Roofing Repair Specialists
Bus Stop in Solon Rd & Davis Indus Pkwy Solon, OH to Roofing Repair Specialists
Bus Stop in 6230 Cochran Rd Solon, OH to Roofing Repair Specialists
Bus Stop in Station St & Melbury Av Solon, OH to Roofing Repair Specialists
Bus Stop in 30800 Solon Rd Solon, OH to Roofing Repair Specialists
Bus Stop in Aurora Rd & Enterprise Pkwy Solon, OH to Roofing Repair Specialists
Bus Stop in Cochran Rd & Ambina Dr Solon, OH to Roofing Repair Specialists
Bus Stop in Cochran Rd & Bruce Industrial Pkwy Solon, OH to Roofing Repair Specialists
Bus Stop in 32001 Aurora Rd Solon, OH to Roofing Repair Specialists
Call Roofing Repair Specialists today to schedule an estimate for your commercial roof. We offer competitive pricing and our detailed research will give you the most accurate assessment of your building possible. Call us today!